The moon is connected to our feelings, our sense of meaning, our "why." Not only does it impact who we are when we're born, but it also has an impact on our day to day experience. These energies move through us like a background beat, and the same beat is there for all of us.​ We won't all experience them in the same way – your chart, your Human Design authority and strategy, all impact how these energies might impact you.
Sometimes having access to this can help you execute your decisions more smoothly (more on this below). Sometimes, just knowing others are feeling the same is enough, too.​
​THE ENERGY 7/25-26
(All times U.S. Central)
4:21 AM (Saturday) – 1:46 PM "What Has Been Spoiled / Decay" ䷑
Old difficulties may come to the forefront during this time. An old struggle may reappear, either with others or within yourself. You may find that you feel stuck, frustrated. Look for a new perspective. Don't rush it. Lean on your intuition to locate the issue, not your rational mind.​
1:46 PM – 11:10 PM "The Well" ䷯
Continue to tune in to your inner knowing, either through inner guidance or utilizing outer tools like tarot, runes, I Ching, etc. The clarity is available here, do not allow the distractions from others muddy up the "well" of knowing. If others are giving you trouble during this time, remember they have their own clear waters, and speak to that when you can.​
11:10 PM – 8:37 AM (Sunday) "The Gentle" ䷸
Stay the course, but be gentle with yourself and others. High-energy action may create sudden change but is unsustainable. Consistency and subtlety matter most in your success.​
8:37 AM – 6:05 PM "Duration" ䷟
Hold steady. A change may be happening, or about to. Stay the course with your own inner knowing. Stick with what is true. Hold on to what you know is right for you, and allow the world to change around you.
6:05 PM – "The Cauldron" ䷱
You may find yourself getting spun up in arrogance, irritation, frustration, greed, worry, anxiety. See if you can release these to get back in touch with your aligned knowing. When you settle your mind and breathe, you may find you can see your way through to the success you need at this time.​​ There is an alchemy to this hexagram – what you've been working on is ready to come forward.
🔮🔮🔮​
About the Energy of the Moon and Decision Making
Daily energy is like background music. Your inner wisdom, your Human Design authority and strategy should still be guiding your decisions. Being aware of these energies can help you navigate your choices more smoothly
This Weekend's Example
Let's say you have a frustrating encounter with a family member. Knowing that this energy is in the air, if you were going to let the above information drive your decisions, you might be inclined to give up and avoid the conflict – even though your own knowing was telling you that you needed to work things out. Instead, utilizing the energy of "Decay," it may help to stop and breathe, remember that there's some tough energy this weekend, and then look to see, how might there be a miscommunication? What am I not appreciating about what this other person is saying to me? What is their need right now? What is my need right now? Identify the issue, and navigate through it.​ Don't shove through ("The Gentle"), look to empathy to help guide your way through the conversation. Stay connected to your inner wisdom. This is the main course – the energy is like the seasoning for this weekend.
🔮🔮🔮​
COMING SOON
New – Birth charts!
I'm currently developing a system incorporating elements from I Ching, Tarot, Human Design and Astrology, to bring you a new natal chart for examining your "why," while also looking at what rules you live by, how you best spend your energy, as well as how best to refuel.
Early testing has been AMAZING and I can't wait to get this out to the public. Early bird pricing will be available to the mailing list first, so stay tuned, and please share with anyone who might be interested.
Stay safe out there,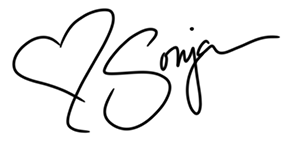 Sonja the Grey